Baby Formula NEC Lawsuit
Our Law Firm is currently filing NEC (Necrotizing Enterocolitis) lawsuits against those responsible: Abbott Laboratories and Mead Johnson, the manufactures of the baby formulas Enfamil and Similac.

Last Updated:
May 9, 2022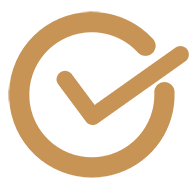 Fact-Checked and Legally Edited by: Attorney Aaron Dickey

TOPICS ON THIS PAGE:

/ NEC Lawsuit
What Is A NEC Lawsuit?
Many state-level lawsuits are being filed for NEC at this time. Some blame doctors as being part of the problem. Our team doesn't believe this is the best practice.
Doctors are not the responsible parties and have been instrumental in discovering the link between formula and NEC.
This is why our team is currently filing Necrotizing Enterocolitis lawsuits against those responsible - Abbott Labs and Mead Johnson, the manufactures of Enfamil and Similac.
Our case will state that your infant suffered or passed away from NEC after being born prematurely and using baby formula. It will also explain how the manufacturers knew of the scientific consensus on the dangers of their products to premature infants.
Filling out our Free Necrotizing Enterocolitis (NEC) Case Value Calculator allows you to see how much compensation your case could be worth.
$30 Billion Available for Mesothelioma Victims

Dickey Law Firm spent decades recovering mesothelioma compensation from asbestos trust funds and knows how to ensure you recover the most possible payment from the funds.

Free Consultation
What Causes Necrotizing Enterocolitis (NEC)?
While nearly 10% of premature infants end up being afflicted with NEC, the exact cause is still unknown.
There are many theories about what can cause it. However, the only consistent observation of NEC and infants is premature birth and the use of baby formula.

Infants born prematurely have underdeveloped lungs and intestines, which tend to be a significant factor in the disease's development.
While the intestines need oxygen to develop properly, the underdeveloped lungs can't deliver enough oxygen efficiently. This leads to damage in the intestine, allowing the bacteria to escape the bowel and enter the lining.
It's also believed that the baby formula used in hospitals, like Enfamil and Similac, may not help or even stunt intestine development. Ironically these products are advertised to help premies develop.
Because Enfamil and Similac are based on cow's milk, the premie can't properly digest the product, contributing to the growth of harmful bacteria colonies in the gut.
Find out instantly how much your potential case could be worth by filling out our Free NEC Case Value Calculator.

What Are The Symptoms of Necrotizing Enterocolitis (NEC)?
NEC symptoms can vary but typically start showing within the first 2 weeks after an infant is born prematurely. They also seem to form in infants fed by a baby formula or when breast milk is supplemented by formula compared to breast milk alone.
Symptoms start gradually and then worsen. The symptoms listed below go in the order in which they present themselves.

Intolerance to Feeding
Bloating
Vomiting of (green) Bile
Bloody Stools (Caused by Infection)
Lower Respiratory Rate
Lower Heart Rate

Baby Formula and Hospitals
Mead Johnson and Abbott Laboratories are two companies that make the most widely used baby formulas, Enfamil and Similac. While these products may seem to be the biggest competitors in the market, both fall under the same corporate umbrella.
On the hospital level, formula is sold in large bulk orders. Meaning when hospitals buy formula, they buy it straight from the manufacturer.
Abbott Laboratories, and in turn, Mead Johnson would often offer incentives to hospitals to exclusively purchase their products.
This means that when doctors needed to use a baby formula for feeding, the only option they had was Abbott Labs and Mead Johnson products.

What Compensation Is Available For Victims of Necrotizing Enterocolitis (NEC)?
If your infant suffered or unfortunately passed away from this disease, the use of a baby formula could be responsible.
The manufacturers of Silimac and Enfamil may be liable for causing circumstances that lead to the development of NEC in your infant.
This could give you the option to file a claim for product liability or wrongful death.
If your infant was born prematurely and developed digestive problems, required corrective surgery, or passed away from NEC after using baby formula, our law firm could recover compensation for medical expenses and pain and suffering.
Find out instantly how much your potential case could be worth by filling out our Free NEC Case Value Calculator.

Frequently Asked Questions about NEC Lawsuit
What brands of baby formula qualify for an NEC lawsuit?
Similac, made by Abbot Laboratories, Enfamil, made by Mead Johnson, and any other baby formula derived from cow's milk given to premature infants from 24-32 weeks of age.
How long do I have to file a baby formula lawsuit?
How long you have to file a baby formula lawsuit will depend on where you live and where your child was diagnosed with an injury. That deadline is called the statute of limitations.
It varies from state to state and is often tolled because the injured party is a minor. An experienced attorney will be able to help you sort this out and take action to protect your child's legal rights.
Will my child have to do anything if I file?
No. All action in these claims will be able to be handled by the parents. Your child's medical records will be part of your claim, but usually, a child will not be directly involved in this type of lawsuit.
We Are available 24/7
If you need our support we are here to help: Call, Email, Video, In Person
It is an honor to serve the American workers and our nation's veterans who built this country.

Request a Callback
Thank you! Your submission has been received!
Oops! Something went wrong while submitting the form.